Where To Get Promotional Merchandise And Branded Promotional Products
Promotional merchandise, branded promotional products are commonly used as corporate gifts in trade shows, company events and exhibitions. It puts your brand into the hands of customers. It is increases your brand's visibility. It can be a bold message or you can use it to convey the fun side of your company. Whatever your message is, your corporate gift can be used by people on a daily basis. That is what makes branded promotional products so unique and powerful.
Brandeditems.com gives your company a wide choice of promotional merchandise from apparels to technology products. This gives you a wide selection of items and gifts suitable for your industry to choose from. For instance, if you deal in outdoor and adventure goods, you could use backpacks and carabiners branded with your company name.
For those in the food and beverage industry, there are candy, chocolates, coffee, sauces and spices you can use as gifts. Cayenne Pepper Hot Sauce or Jalapeno Pepper Hot Source in miniature bottles. Or wine glasses branded with your company logo on them.
Expand Your Marketing Reach With Promotional Merchandise
It depends on your industry and your budget, of course. Branded promotional products helps your company or business build your brand image, from professional, all the way to fun and funky.
Apparels branded with your company logo have always been popular, although it has been around forever. With a large printing surface, this is a chance for your company to come up with a bold and unique print design that anyone would like to wear. More important, it delivers your marketing or brand message in a bold and unique one of a kind design.
Letter Size Business Case and Padfolio
With more people using iPads and tablet computers today, what better promotional gift than a letter size business case and padfolio? It comes with a zippered enclosure, an internal file pocket to fit an Apple iPad or Tablet, letter size memo pad, external file pocket, business card holder, two year calendar and pen loop. You get to print your business logo and location in a 6 inches by 6 inches space.
Incidentally, a business case that can fit in my tablet in a zippered enclosure is exactly what I am looking for.
I Have Never Seen A USB Mini refrigerator Before
Can you imagine what people are going to say when they get a USB Mini refrigerator? The personal USB Fridge holds a single 12 ounce can and lets you keep a cool beverage ready to drink at all times! It has a built-in cooling plate and is powered by your computer using a USB cable. The USB Mini Fridge can be used in your cubicle, home office, hotel room or anywhere. Even on a beach.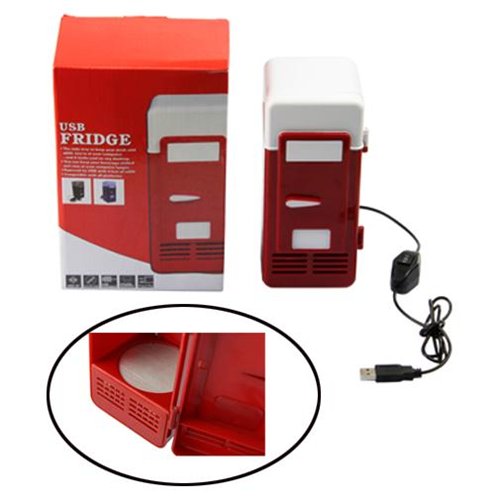 Promotional Merchandise And Branded Promotional Products From BrandedItems.com
BrandedItems.com's customer base is Corporate America but non-corporate customers are welcomed as well. Unless you have an established account, minimum orders are $1,000. For orders below $1,000, there is a $250 processing fee. BrandedItems.com says they have over 1 million items in their catalog, and it sure looks like it.
If you are deciding on increasing your marketing expenditure, visit www.brandeditems.com today. Promotional merchandise and branded promotional products can help increase your brand's visibility.

Similar Posts: